Convenient Installation
The slim and sleek structure design ensures easy installation. It can be installed into a corner of the ceiling even if the ceiling is very narrow.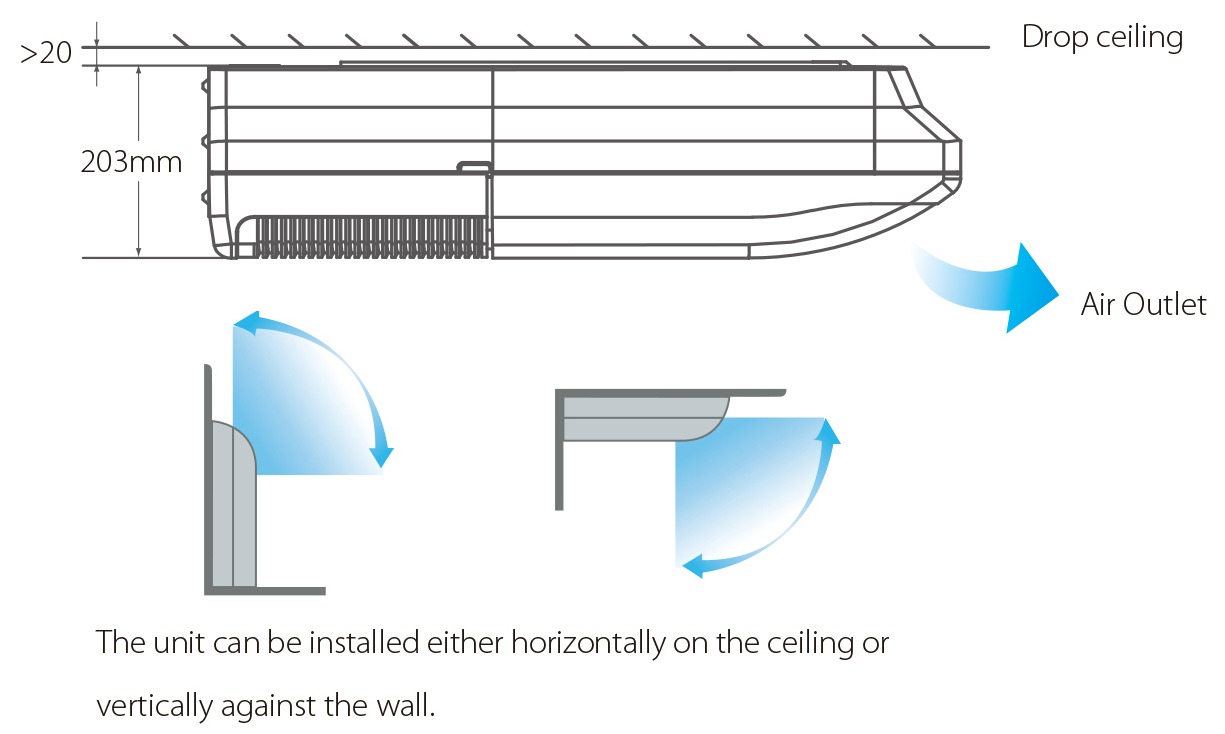 Auto Swing and Wide Angle Air Flow
Two direction auto swing-vertical and horizontal. The range of horizontal air discharge is widened which secures wider air flow distribution to provide more comfortable air circulation no matter where the unit is set up. Three air flow speeds: low, media and high; double air guides.
More Comfortable
Adopts electrical expansion valve, ensuring precise flow control, lower modulation noise when EXV is operating. Low noise operations; minimum 36dB(A). Smoother airflow and less turbulence due to the multi-blade fan and the air guide design.