High Efficiency
DC compressors and fan motors together with a high-efficiency heat exchanger combine to give the V5 X series top-class energy efficiency in cooling and heating. At the heart of the V5 X series outdoor unit lies a world-leading DC inverter scroll compressor. The compressor's innovative design and numerous high performance features reduce power consumption by 25%.

Wide Application Range
The V5 X series has an extensive range of capacities, from 8HP TO 88HP, meeting all customer requirements from small to large buildings. V5 X series operates stably under extreme conditions, ranging from minus 20°C to 48°C.

High Reliability
Duty cycling equalises the running time of the outdoor units in a multiple-unit system and of the compressors in each unit, significantly extending compressor lifespan. In a multi-unit system, if one module fails, the other modules provide backup so that the system can continue operating.
Enhanced Comfort
The night silent mode feature, which is easily configured on the outdoor unit's PBC, includes various scheduling options that can be use to reduce noise levels at times when low noise operation is required. The intelligent defrosting program calculates the time required for defrosting according to the actual system status, eliminating heat losses from unnecessary defrosting. A specialised defrosting valve reduces time required for defrosting to as little at four minutes.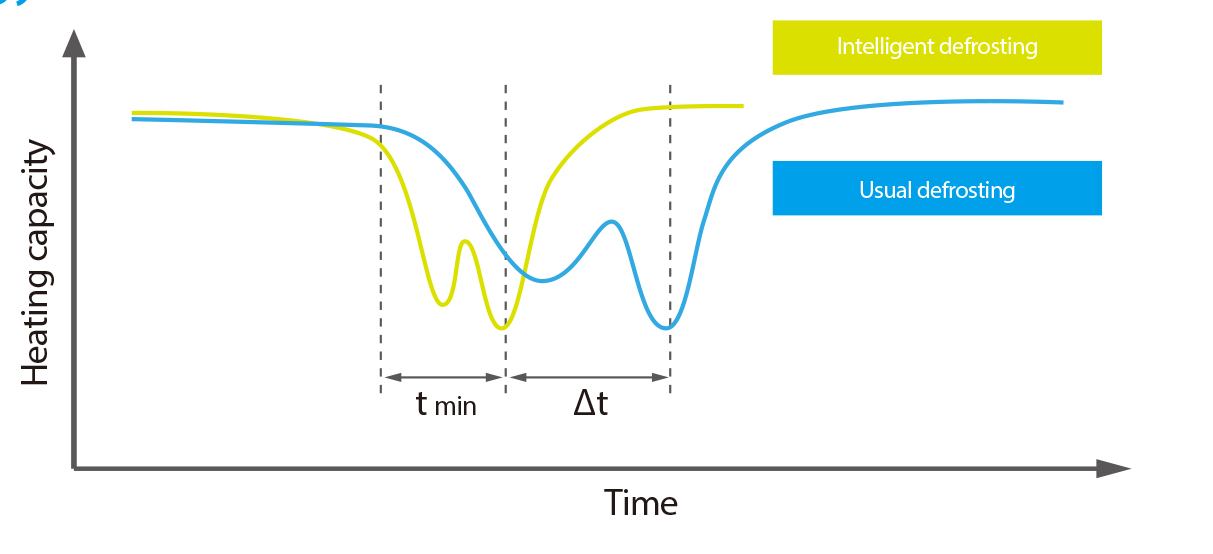 Easy Installation and Service
Indoor centralised controller can be connected to either the indoor or the outdoor units. A single set of wiring can be used for system and network communication, making installation quicker and easier. Outdoor unit can distribute addresses to indoor units automatically. Remote and wired controllers can be used to query or modify each indoor unit's address.

Anti-corrosion Protection
Outdoor units are given anti-corrosion treatment for non-extreme conditions as standard and can also be customised with heavy anti-corrosion treatment on steel sheets, grills, coil fins, electric control box case and crews/bolts for surface protection against corrosive air, acid rain saline air ( for installations in coastal regions) to extended overall useful life.