High Efficiency
Heat recovery is achieved by diverting exhaust heat from indoor units in cooling mode to areas requiring heating, maximising energy efficiency, reducing electricity costs and leading to high part load efficiencies (up to 7.0 in the 8HP category).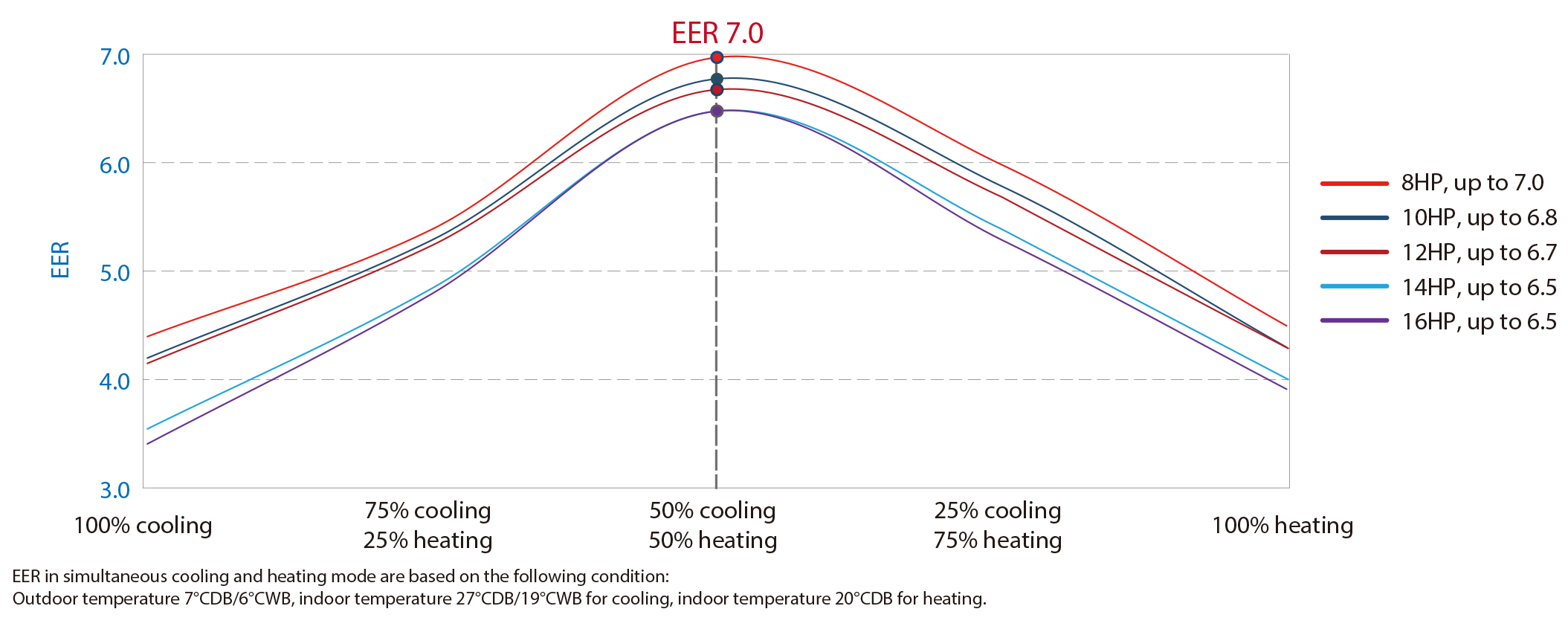 Wide Application Range
The V4+R series has an extensive range of capacities, from 8HP TO 64HP,meeting all customer requirements from small to large buildings. V4+R series operates operates stably under extreme conditions, ranging from minus 20°C to 48°C.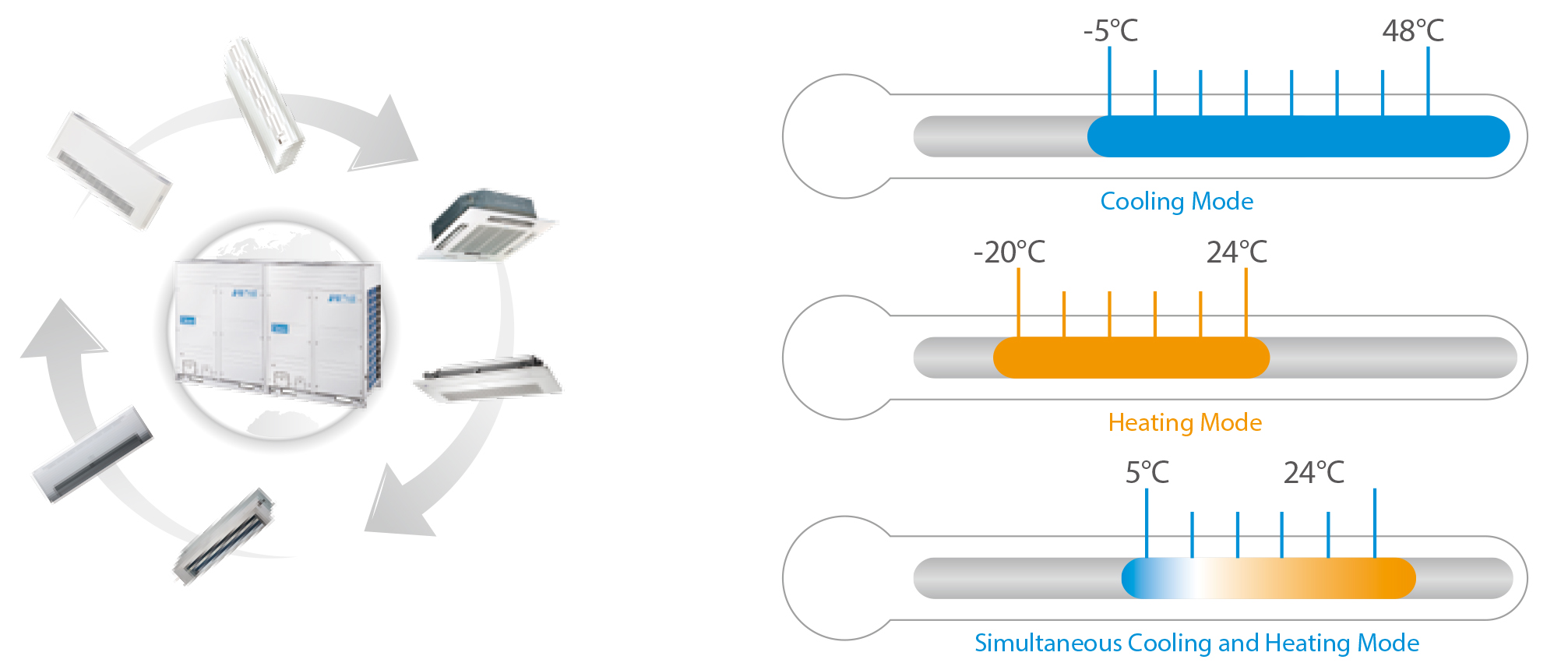 High Reliability
Duty cycling equalises the running time of the outdoor units in a multiple-unit system and of the compressors in each unit, significantly extending compressor lifespan. In a multi-unit system , if one module fails, the other modules provide backup so that the system can continue operating.
Enhanced Comfort
The night mode feature, which is easily configured on the outdoor unit's PBC, includes various scheduling options that can be used to reduce noise levels at times when low noise operation is required. Each heat exchanger is defrosted by using heat transferred from one heat exchanger to the other in the outdoor unit. defrost has no impact on the indoor unit on heating mode.